Anniversary Gift Guide -
6th Anniversary
Traditional 6th Anniversary Gift Ideas: Candy
Modern 6th Anniversary Gift Ideas: Wood
Wow! Did those six years go by lickity-split or what?!
But that doesn't mean it was always easy-as-pie getting here. Passing the five-year mark puts the happy couple at a whole new level of long-lasting lovers who know what a good relationship is made of: hard work, sweet fun, and the ability to put up with driving each other nuts sometimes (just to name a few). That's why the traditional gift of candy is such an amazing choice for this anniversary!
If you're the two celebrating (congrats!), then this is the chance to treat your honey to their favorite sugary indulgence. Or if you'd rather go with the modern gift of wood, a sweet, sentimental engraving would add some extra flair. Then again, if you're celebrating someone else's sixth, you can't go wrong with a gorgeous bouquet of calla lilies, the 6th anniversary's flower which is derived from the Greek word beauty.
However you celebrate the day, the whole point is to stop and savor this six-year success. Because there really is nothing sweeter than love!
Formal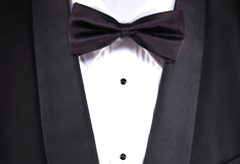 Assorted artisan chocolates
Wine and truffles gift basket
Decorative wooden box or bowl filled with candy
Fun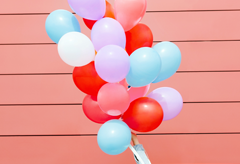 Candy wordplay bouquet – for those "Extra Red Hot Kisses you still love to Pieces"
Molded chocolate flower, seashells, guitar, game controller (whatever they're into!)
Personalized M&M's with picture or message
Flower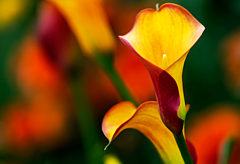 Calla Lily: beauty, purity, faithfulness
Single calla lily wrapped in a love note
Calla lilly pendant necklace or earrings
Mixed bouquet of flowers and candy together
Let Us Share More Inspiration With You