Anniversary Gift Guide -
25th Anniversary
Traditional 25th Anniversary Gift Ideas: Silver
Modern 25th Anniversary Gift Ideas: Silver
This is it, the one and only silver anniversary! It's a really extra-special occasion—and a pretty remarkable milestone in a couple's marriage: a quarter century together. It's also one of the most well-known and celebrated anniversaries of them all.
Which is why the 25th wedding anniversary is the perfect time to renew one's wedding vows and to throw a party.
Bring the whole family together for a big celebration, or make it a more intimate affair with just the "bride and groom" and maybe a few close friends or family members. Either way, it's a beautiful reason to gather and reminisce about that beautiful day 25 years ago.
And when it comes to the 25th anniversary traditional gift for this special occasion, it's nice to know that silver has always been prized as one of the most precious metals in the world. That's why it's considered to be so valuable, just like a solid marriage. And that's why it's so appropriate to wish the happy couple continued radiance and splendor as they grow old together. Love really is grand!
Formal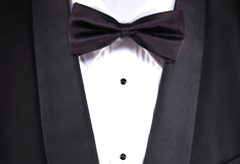 Sterling silver tea service
Original wedding vows in a fancy silver frame
Silver earrings for her, silver cufflinks for him
Fun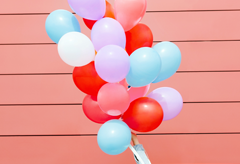 Silver bucket filled with celebratory items (restaurant gift certificate, candles, etc.)
Trip to somewhere with "Silver" in it (Silver Springs, CO; Silversea Cruise; Silver Tassie Hotel, Ireland)
Silver horseshoe decorated with flowers for good luck
Flower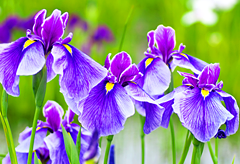 Iris: promise, passion, hope
Centerpiece made of irises
Reproduction of Van Gogh's "Irises" painting
Iris-themed stained glass window
Let Us Share More Inspiration With You