Anniversary Gift Guide -
8th Anniversary
Traditional 8th Anniversary Gift Ideas: Pottery
Modern 8th Anniversary Gift Ideas: Linens
Happy Infinity Anniversary! Yep, just turn the number eight on its side and you have the infinity sign or, in this case, a symbol of forever love. Kinda makes year 8 feel even more special, doesn't it? As it should.
The number eight also represents balance because of its shape. And we all know that marriage is a balancing act every day of wants, needs, priorities, schedules…you name it. So eight years of maintaining a healthy balance with your forever love is really an amazing accomplishment.
The traditional 8th anniversary gift gift for this anniversary is pottery which takes time, patience, and care to mold into a beautiful a work of art. (Hey, that sounds like marriage, too!) And the modern gift of linens adds a personal and romantic touch to the celebration. So, overall, eight is a very special anniversary with lots of super-cool gift ideas…from infinity-shaped jewelry to handcrafted pottery to luxurious bedding. Or you can just keep it simple and fill a vase with this year's very fragrant flower, the gorgeous lilac, and love will certainly be in the air.
Formal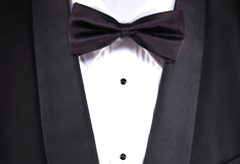 Set of stoneware dinnerware
Garden statue or sculpture
Ceramic wine carafe (with a bottle of wine, of course!)
Fun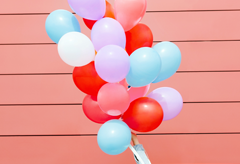 Gift card to Pottery Barn
Clay chiminea (bonus: add marshmallow roasting sticks)
Gift certificate for a pottery class (the movie Ghost is highly recommended beforehand!)
Flower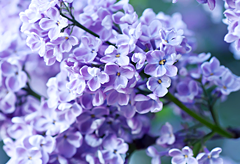 Lilac: first love, passion, confidence
Bouquet of lilacs in ceramic vase
Lilac tree
Linen napkins with lilac motif
Let Us Share More Inspiration With You