Anniversary Gift Guide -
13th Anniversary
Traditional 13th Anniversary Gift Ideas: Lace
Modern 13th Anniversary Gift Ideas: Textiles Or Furs
A good relationship is all in the details — thoughtful gestures, kind words, knowing looks, flirty winks. And by 13 years of marriage, life together has become a beautiful connection of more details than you can count. So it's not hard to see why the romantic, intricate, detailed fabric of lace is the traditional 13th anniversary gift. Or maybe it's just time to revamp the underwear drawer!
As you might guess, the most popular gift of lace is lingerie for her, which is really a gift for him, too, so you can't go wrong with that. But since lace is equally associated with wedding day as much as it is with the wedding night, there can be some variety there. And with the modern 13th anniversary gift being textiles/furs, there might be room for a (faux) bearskin rug or fur blanket in this scenario.
This anniversary's flower, the chrysanthemum, which symbolizes optimism and joy, certainly says "Happy Anniversary" in a light and lovely way. It's also been said that a single petal of this flower in the bottom of a wine glass will promote a long and healthy life. Include this little detail with a bouquet and bottle of wine, and wish the happy couple a long and healthy relationship as well!
Formal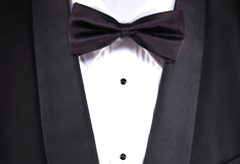 Lace/filigree frame with favorite pic of the coupl
Lace tablecloth (a lovely future heirloom)
Dress (in lace) for dinner by candlelight at a romantic restaurant
Fun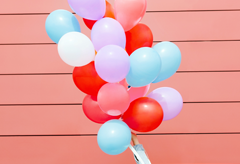 New workout shoes with cool, funky laces
Packets of Queen Anne's Lace seeds
Batch of homemade lace cookies
Flower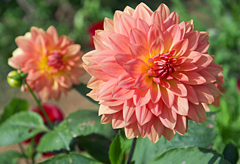 Chrysanthemum: optimism, joy, respect
Potted mums that can be transplanted to garden
Fast and easy DIY: burlap-and-lace covered mason jar filled with mums
Shadow box with dried mums
Let Us Share More Inspiration With You