22nd Wedding Anniversary Gift Ideas
Traditional 22nd Anniversary Gift Ideas: Travel
Modern 22nd Anniversary Gift Ideas: Copper
In the journey of life, marriage is one of the most incredible adventures! It's been 22 years of twists and turns, highs and lows, once-in-a-lifetime moments and ever-changing points of view. So what better way to celebrate this occasion than with the 22nd anniversary traditional gift of travel? Even if an actual trip isn't in the budget, there's still a world of possibilities to commemorate this amazing milestone.
The 22nd wedding anniversary is a great time for the couple to look back on the memorable experiences that led to this day, so photo gifts and memorabilia would be especially fun to share in a creative way. It's also exciting to anticipate the paths that still lie ahead with map-printed anything or useful travel gear. Or, add the modern 22nd anniversary gift of copper with a vacation-fund bank to help save those pennies.
But keep in mind, the greatest adventures of marriage aren't always places, so looking back on the journey of milestones so far might mean even more than taking trips. After all, the most important part of this (and every) anniversary is remembering that together is the best place to be.
Formal 22nd Anniversary Gifts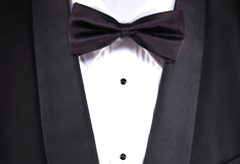 Personalized globe with "Marriage is the greatest adventure (wedding date)"
Luggage or personalized luggage tags
Tickets or reservations for a romantic getaway
Fun 22nd Anniversary Gifts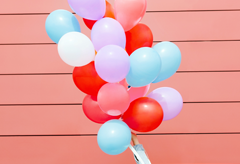 Wall map with pins/magnets to mark travels
Gift basket of international wines or coffees (or travel supplies!)
Travel-themed date night for home or out on the town
22nd Anniversary Flower Gifts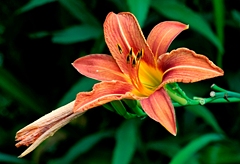 Daylily: beauty, motherhood, devotion
Bouquet wrapped in map paper
Potted daylily in copper planter
Calendar/coffee table book of exotic flowers
Let Us Share More Inspiration With You