23rd Wedding Anniversary Gift Ideas
Traditional 23rd Anniversary Gift Ideas: Music
Modern 23rd Anniversary Gift Ideas: Silver Plate
A lasting marriage is a lifelong love song. And much like a great tune, each person plays their own unique instrument while creating something amazing together. So let's celebrate the 23 years of harmony with the traditional 23rd anniversary gift of music, song, and hopefully a little dancing!
Even though it's been over two decades (wow!) since that first dance as a married couple, there is most likely at least one song (but probably a whole playlist) that symbolizes this incredible love. With music so easily accessed and shared nowadays, this 23rd anniversary gift can be as simple or creative as you want it to be. There are endless possibilities — from gadgets that play it, to places to hear it — that will play a happy anniversary tune.
If you'd prefer a contemporary gift, serve up something special on a 23rd wedding anniversary silver plate. Or use the bloom of the year's "deep saturated, dark red flowers" to get creative with rose petals and set the tone for an unforgettable celebration of love.
Formal 23rd Anniversary Gifts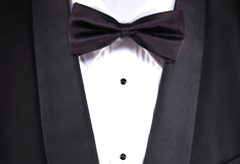 Framed lyrics of the couple's wedding song
Musical note jewelry or cufflinks
Tickets to the symphony or a concert; night out at a jazz club
Fun 23rd Anniversary Gifts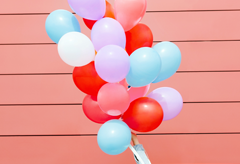 Whimsical, waterproof portable speaker
Lively night out at a sing-along piano bar
Write a message on a custom CD (also incorporates silver!)
23rd Anniversary Flower Gifts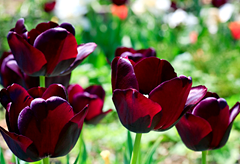 Deep Saturated Dark Red Blossoms: passion, love, romance
Wrap the bouquet in a sheet music "love note"
Long-stemmed roses in silver-plated vase
Basket of bubble bath, candles, and silk rose petals
Let Us Share More Inspiration With You