Anniversary Gift Guide - 7th Anniversary
Traditional 7th Anniversary Gift Ideas: Wool
Modern 7th Anniversary Gift Ideas: Desk Set
Lucky number seven has arrived!
And what's luckier than finding true love?! The seven-year mark is a good time to stop and think about all the big and little lucky breaks along the way, and undoubtedly also some unexpected surprises, that have led to this special day. If thinking of this seven-year love story makes you feel all warm and fuzzy, then you're in the right frame of mind for 7th anniversary traditional gift traditional gift of wool.
Now before you start itching at the thought of prickly wool sweaters of yesteryear, remember there's also luxuriously soft cashmere, lambswool, and sheepskin. So this is certainly a gift full of snuggly possibilities to wrap up year #7 in a great big hug.
On the other end of the spectrum, and perhaps symbolic of all the hard work it took to get here, is the modern gift of a desk set. Or a simple bouquet of beautiful freesia, the 7th anniversary flower, which represents innocence and friendship. After all, this flower might be a great reminder of where this love story all began – and how lucky it was to find.
Formal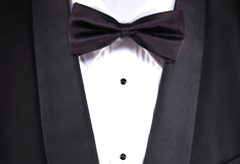 Cashmere clothing-sweather, scarf, loungewear
Sheepskin blanket or rug
Australian Ugg boots
Fun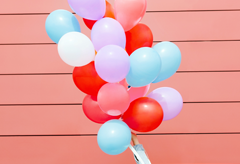 Whimsical wool mittens and hats
Signs, mugs, or décor featuring the pun, "love ewe"
Visit to a nearby alpaca farm
Flower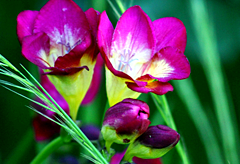 Freesia: innocence, friendship, thoughtfulness
Freesia bouquet wrapped in a cashmere scarf
Wool roses
Upgrade flower delivery to include the (woolen) teddy bear!
Let Us Share More Inspiration With You