Anniversary Gift Guide - 29th Anniversary
Traditional 29th Anniversary Gift Ideas: Photography
Modern 29th Anniversary Gift Ideas: New Furniture
Still being the picture of love after 29 years is something to celebrate! And what better way to commemorate almost three decades of milestone moments, family traditions, favorite trips — and a whole lot of smiles — than with the gift of photography? Whether creating something amazing with personal photos or choosing an artistic print to decorate the home, the picture-perfect possibilities are endless.
While it's handy to be able to access hundreds of photos at our fingertips on digital devices, there's something about an actual printed photo that means so much more. And one visit to an online photo site opens the door to some amazing products that are sure to be a surprise.
Another angle on this gift could be a tool to take better pictures. A cool new camera gadget, waterproof/action camera, or fun cell phone photography class are great ideas for the family photographer.
If photography isn't clicking for you, the contemporary gift of new furniture would be a 29-year treat. Especially if you're the couple celebrating (congrats!) and you've been wanting to update a room or two, this is the perfect time to do it. Or, simply freshen up the house with this year's flowers, the morning glory. Chinese folklore believes this bloom to symbolize the story of two lovers who may only meet on one special day a year. But as a 29th anniversary gift, the morning glory will beautifully celebrate over ten thousand special days together…and counting!
Formal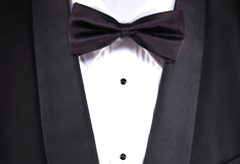 Stylish wall art of personal photo
Photography book of favorite subject/place
Professional photo shoot (for couple/family)
Fun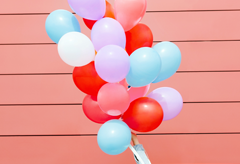 Personalized photo postage stamps and/or stationery
Cell phone camera accessory (lens, tripod, selfie stick)
Photo shower curtain of personal paradise (honeymoon perhaps?)
Flower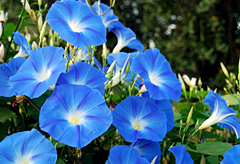 Morning Glory: love, affection, attachment
Climbing plant on mini trellis
Morning glory hummingbird feeder
Floral scented candle (bonus: personalized with photo)