Anniversary Gift Guide -
44th Anniversary
Traditional 44th Anniversary Gift Ideas: Electronics
Modern 44th Anniversary Gift Ideas: Groceries
It's been 44 years of a once-in-a-lifetime love connection —time to celebrate! When two people fall in love, there's an energy in the air that even the people around them can feel. The 44th anniversary gift of electronics is not only a great way to remember and symbolize this, but it's also a super-cool gift to give (and shop for).
Whether you have a big-screen budget or just want a clever little kitchen tool, there's something (or several things) for everyone in the electronics department. Your only challenge is narrowing it down. So let's review the basic rules of gift buying: show the person/people that you know and appreciate them, and make it as personal as possible. For instance, if you go for an electric wine opener, don't forget their favorite wine. Or let's say your gift is hi-tech but your parents aren't, then take the time to help them set it up. Impressing someone with a fancy present is great, but it's the personal touches that make it mean more.
If you'd rather unplug and give something more natural, this is a great year for flowers. Alstroemeria is not only easy to find (probably at your local supermarket), but you can also get a gigantic bouquet for an amazingly reasonable price. It's not always affordable to give the same number of flowers as the anniversary you're celebrating, but this year it's definitely doable. Celebrate 44 years with 44 blooms, and you'll beautifully brighten the day!
Formal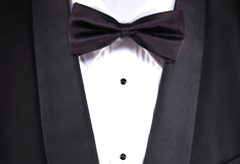 Digital frame loaded with photos
Wireless TV headphones
Chair, foot, or handheld massager
Fun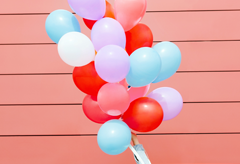 Pocket-sized mobile photo printer
Kitchen goodie maker (soft pretzels, cotton candy, or Twinkies!)
His/her Fitbits
Flower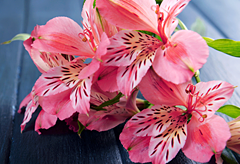 Alstroemeria: warmth, affection, devotion
Several bouquets (to brighten every room)
Frosting-flower cupcakes
Floral earbuds or phone cover
Let Us Share More Inspiration With You