Anniversary Gift Guide -
45th Anniversary
Traditional 45th Anniversary Gift Ideas: Sapphire
Modern 45th Anniversary Gift Ideas: Sapphire
A 45th anniversary—only 5 years away from the big 5-0—is a huge milestone and deserves to be celebrated in style! After all, the honored couple should be congratulated for their enduring love and long-term devotion. They're showing the world they were always meant for each other.
When thinking of a gift for the two love birds, the traditional suggestion for a 45th wedding anniversary is sapphire. The modern gift suggestion is also sapphire. And the gemstone is, yep, you guessed it, sapphire, too. So a sapphire gift it is!
This magnificent stone, in all its celestial hues, represents wisdom and hope. It's also associated with sacredness. In fact, Christians widely believe that the Ten Commandments were engraved on tablets of sapphire. The Greeks wore it when seeking answers from the Oracle at Apollo's Shrine. Buddhists believed it brought spiritual enlightenment. And Hindus offered it for worship in their temples.
Royalty has also worn it to symbolize virtue and good fortune. Remember how Princess Diana's engagement ring was sapphire rather than diamond?
Get ready to share in the joy of this special couple and to wish them many more happy years to come!
Formal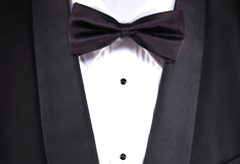 Blue crystal bowl
"Blue Sapphire" perfume by Boadicea the Victorious
Starry print of the night sky of couple's wedding date & location
Fun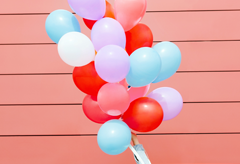 Blue silk pajamas
Basket with blue gifts (blue cheese, blue chips, Gïk blue wine)
Trip to the famous Blue Lagoon geothermal spa in Iceland
Flower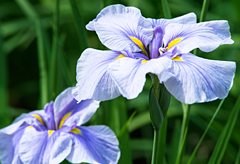 Blue Iris: eloquence, faith, hope
Blue Iris bouquet
Pottery painted with blue irises
Reproduction of Monet's "The Iris Garden at Giverny"
Let Us Share More Inspiration With You