Anniversary Gift Guide -
57th Anniversary
Traditional 57th Anniversary Gift Ideas: Family
Modern 57th Anniversary Gift Ideas: Silk
Any couple celebrating their 57th wedding anniversary deserves a little extra time in the spotlight. And why? Because they've discovered an important secret: how to have a happy, long-lasting marriage. (This is, in fact, really huge, seeing as only 7% of all current U.S. marriages reach their 50-year mark, according to the National Center for Family and Marriage Research at Bowling Green State University.)
Chances are, if you ask this couple how they've managed to stay together for so long, they'll probably mention the big things first. Like love. Respect. Forgiveness. Communication. Maybe humor. And keeping the magic alive, always.
But they'll probably also mention the little things, too (which are, quite frankly, perhaps just as important). Like how she'll go fishing with him—even though she hates worms. Or how he'll always open the door for her—even though he knows she doesn't mind doing it herself. Or how they'll always hold hands—even though they both suffer from arthritis now.
These two very special individuals have shared life's happiest moments…but also weathered its greatest challenges. And they now stand before you in celebration of all their beautiful years together. Rejoice and celebrate!
Formal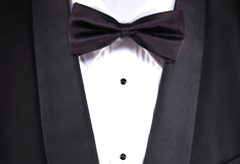 Formal portrait taken of entire extended family
Framed family tree using the couple's genealogy
Personalized heirloom family bible
Fun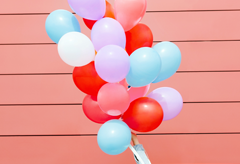 Arrange a family game night
Make a video slideshow with each family member sending an anniversary greeting
Create a cookbook with family-favorite recipes
Flower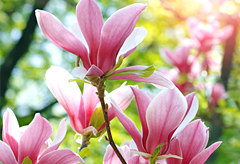 Magnolia: gentleness, dignity, long life
Trip to Magnolia Plantation & Gardens in Charleston, SC—one of "America's Most Beautiful Gardens"
Plant a magnolia tree
A sweet treat shipped from the famous Magnolia Bakery in New York City
Let Us Share More Inspiration With You