Anniversary Gift Guide -
56th Anniversary
Traditional 56th Anniversary Nature: Sapphire
Modern 56th Anniversary Gift Ideas: Gourmet Foods
Wow, 56 years together! What a beautiful accomplishment for any happily married couple. Which is why this is the perfect time to celebrate in style with family and friends.
Honor the two dedicated lovebirds with a feast this glorious occasion deserves. Perhaps host a special dinner at one of their favorite restaurants. Or gather at a favorite outdoor spot for a casual picnic (going with the traditional gift idea of nature). Or go all out and plan a destination event somewhere extra special.
Make it a huge celebration by inviting the whole clan from children, grandchildren, and siblings, to in-laws, relatives, and friends. Or make it a more intimate gathering with only their immediate children and/or closest friends.
The details could also be as elaborate or as simple as you choose: grand bouquet centerpieces or bud vases with globe amaranth flowers (this anniversary's featured flower). Hung chandeliers or small tea lights. Mylar balloon arches or single latex balloons on a string. Exquisite favors or modest mementos. A catered affair or a homecooked potluck, maybe of gourmet foods (the modern gift idea).
The only thing that really matters, though, is being together and making sure the long-married couple knows just how much they're loved and admired. After all, reaching old age together and being happy they chose each other is something almost everyone who ties the knot aspires to—and this couple did just that!
Formal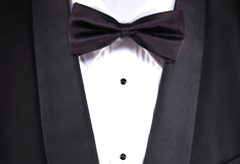 Framed painting of a nature scene (perhaps one of the couple's vacation spots)
Gift membership to a local botanical garden
A gift from The Nature Conservancy
Fun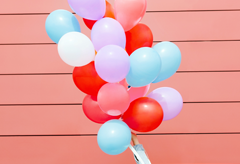 Natural aromatherapy candles
Gift basket of organic fruits, jams, honey, and tea
Magazine subscription to National Geographic
Flower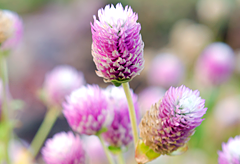 Globe Amaranth: unfading love, immortality, conscious vitality
Box of alegría candy, a sweet Mexican treat made with amaranth seeds
Heirloom amaranth seeds to plant/attract butterflies and hummingbirds
Bouquet arrangement of dried amaranth flowers
Let Us Share More Inspiration With You