37th Wedding Anniversary Gift Ideas
Traditional 37th Anniversary Gift Ideas: Animal
Modern 37th Anniversary Gift Ideas: Alabaster
Through 37 years of marriage, life has ranged from being as crazy as a zoo…to as quiet as a sanctuary — with a whole lot of wild, wonderful times in between! Celebrate this great adventure with the 37th wedding anniversary traditional gift of "animal." No, this doesn't mean popping in with a new puppy or taking an African safari (although both would be fun). We're thinking more along the lines of faux fur, animal prints, and bear hugs.
Flowers always make a beautiful 37th anniversary gift as well, and that's especially true for the year's bloom, the cosmos. Generally thought to be the symbol of order, peace, and modesty, cosmos takes on quite a different meaning when given romantically. As a gift of love, this flower is meant to represent the notion of walking together hand-in-hand and to express the joys that love and life can bring.
Or, if you're more of a contemporary gift-giver, go for alabaster. This white stone, typically carved into sculptures or ornaments, is thought to symbolize purity and encourage peace and calm. Might come in handy if life is a zoo all over again when the grandchildren come!
Formal 37th Anniversary Gifts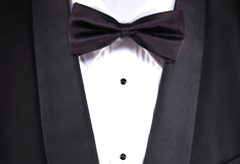 Faux fur throw/blanket
Animal print luggage
Donation to an animal charity
Fun 37th Anniversary Gifts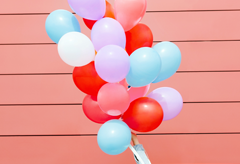 Animal-shaped cookie jar (bonus: with homemade cookies!)
Leopard print pajamas or robe
Personalized pet photo gift (pillow, key chain, charm, phone cover)
37th Anniversary Flower Gifts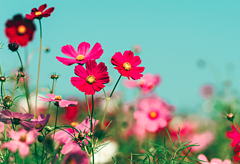 Cosmos: order, peace, modesty
Seeds and garden sculpture
Animal-shaped planter
4-disc DVD set of the documentary, Cosmos: A Spacetime Odyssey
Let Us Share More Inspiration With You