Anniversary Gift Guide -
35th Anniversary
Traditional 35th Anniversary Gift Ideas: Coral
Modern 35th Anniversary Gift Ideas: Jade
This is a most beautiful milestone in every married couple's journey, falling right between their silver and golden anniversaries.
As a fun fact, did you know the lucky couple of a 35-year marriage has been married for 12,775 days, which is 306,600 hours, or 18,396,000 minutes, or 1 billion 103 million 760 thousand seconds? Wow!
To show the lucky couple just how special they are, it's particularly appropriate that this anniversary's traditional gift is coral, which comes from a Greek word meaning "nymph of the sea." Legend has it that it's full of magical powers. You see, Medusa is said to have turned twigs and branches growing along the seashore into coral. Then sea maidens would use them for protection when returning to their ocean caves.
Then again, it's also nice to know that beautiful jade is the modern gift idea for this special anniversary, while gorgeous emerald is the gemstone.
With such wonderful 35th anniversary gift choices, you can't go wrong with any of them. The couple is sure to love whatever you pick!
Formal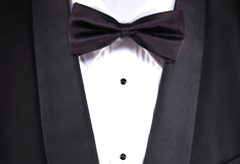 Coral ring
Coral stone vase
Embossed coral-colored stationery with the couple's monogram
Fun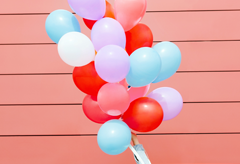 Visit to a coral reef aquarium
Trip to the Florida Keys (North America's only living coral barrier reef)
Snorkeling lesson
Flower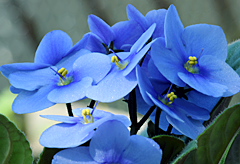 African Violet: delicate love, affection, faithfulness
Miniature African violet pots on each table at anniversary party
Wrist corsage with African violets
Cupcakes topped with gum paste African violets
Let Us Share More Inspiration With You