Anniversary Gift Guide -
60th Anniversary
Traditional 60th Anniversary Gift Ideas: Diamond
Modern 60th Anniversary Gift Ideas: Diamond
Wow, 60 years of married life! The years probably seem like they've flown by so quickly—from a smitten couple to newlyweds, then maybe parents, grandparents, and even great grandparents, too.
And now, it's an incredibly beautiful milestone. A diamond anniversary. A cherished moment to be joyfully celebrated!
At one time, a couple's 75th anniversary was considered to be the diamond anniversary. But in 1897, when England's Queen Victoria celebrated her 60 years of reign, she referred to it as her Diamond Jubilee. Ever since then, a couple's 60th wedding anniversary has come to be known as their diamond anniversary.
A diamond is a symbol of love, endurance, and perseverance. It is also said that the fire in the middle of a diamond symbolizes the constant flame of love. The most famous diamond in the world is the Hope diamond, now housed in the Smithsonian Institute in Washington, D.C.
As for this anniversary's flower, a lavender rose is one of the rarest, most stunning of all roses. With its captivating allure, this rose has also long held considerable symbolic significance. In fact, two specific garden varieties are appropriately called "Diamond Anniversary" and "Diamond Wishes."
Honor that special couple who forged ahead through thick and thin—together. They certainly deserve the most royal treatment.
Formal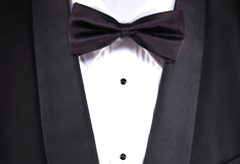 Diamond jewelry
Diamond-shaped crystal candle holders
A bottle of champagne with personalized label of the couple's names
Fun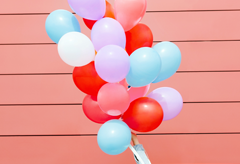 Photo collage of the couple throughout their years together
A newspaper reprint from their wedding year
A list of 60 things you love most about the long-married couple
Flower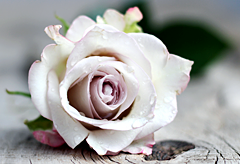 Lavender Rose: enchantment, majesty, love at first sight
Arrange 60 lavender roses in a vase
Choose a thornless lavender rose bush for planting
Have both a corsage and boutonniere made of miniature lavender roses
Let Us Share More Inspiration With You