Anniversary Gift Guide -
58th Anniversary
Traditional 58th Anniversary Gift Ideas: Bronze
Modern 58th Anniversary Gift Ideas: Bronze
Twenty-one thousand, one hundred and seventy. That's how many days this special couple has been married.
In hindsight, it's really both amazing and tenderly heartfelt to think of everything these two lovebirds have been through. From the day they said, "I do," they've faced all of life's joys and challenges together. It reminds us of the song "Love Like Crazy" by Lee Brice, which starts like this:
"They called them crazy when they started out.
Said seventeen's too young to know what love's about.
They've been together fifty-eight years now.
That's crazy."
To celebrate this beautiful milestone, think of what this couple likes to do best. Travel? Eat out? Watch movies? Play golf? Maybe you can plan a party around one of their shared interests.
As for the significance of bronze as both the suggested traditional and modern gift ideas for a 58th wedding anniversary, it's interesting to note that this metal is formed by blending two other alloys: copper and tin. No wonder it's the metal of choice for statues, coins, and musical instruments. After all, it's strong and increases in value over time–just like a good marriage.
Fun fact: the longest place name in Europe is exactly 58 characters long! Llanfairpwllgwyngyllgogerychwyrndrobwllllantysiliogogogoch, a village of about 3,000 people in Wales, translates to "St. Mary's Church in the hollow of the white hazel near a rapid whirlpool and the Church of St. Tysilio of the red cave."
Maybe a really fun gift would be to send the lucky couple to this quaint little town. Just don't ask them to pronounce it!
Formal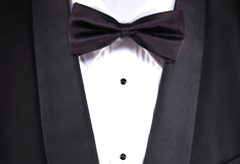 Small bronze sculpture of a happy couple
Pair of bronze goblets
"Bronze Star" hybrid tea rose
Fun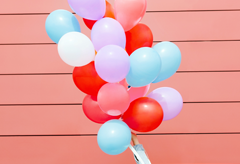 Bronze sundial
CD by the musical bells act, Cast In Bronze
Copy of the best-selling love story, The Bronze Horseman, by Paulina Simons
Flower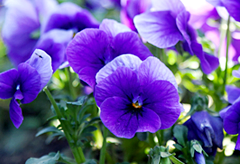 Violet: gentleness, dignity, long life
Violet growing kit (seeds, garden gloves, trowel, watering can)
58 cupcakes garnished with candied violets
Framed pressed violets
Let Us Share More Inspiration With You