Anniversary Gift Guide -
48th Anniversary
Traditional 48th Anniversary Gift Ideas: Indulgent Services
Modern 48th Anniversary Gift Ideas: Optical Goods
Take indulgence to a whole new level!
Any couple married 48 years has learned how to indulge one another's preferences and whims to a certain degree, and the theme for this anniversary is all about indulging to the max. Certainly this is a couple who deserves it!
Whether you're trying to come up with the perfect idea for a special couple or for your own fellow partner in 48-year-young bliss, a gift like this is definitely not a one-size-fits-all kind of thing. You'll need to think about such things as their personality, schedule, and energy level, as well as their unique likes and needs. What are their interests? What would they consider a complete indulgence, something they'd likely never get for themselves? Take a look at the ideas below to get those wheels turning, and keep in mind that anything can be modified to fit a smaller budget. Even one massage, pedicure, golf lesson, or house cleaning can be a thoughtful gift and a rare treat.
Whatever you end up choosing, you might want to present your gift certificate or card with a little something tangible that ties in with the indulgent service you've arranged (a mini pedicure kit or a package of golf balls, for example). And since the flower for a 48th anniversary is the especially beautiful and cost-effective ranunculus (Latin for "little frog"), that could be another added touch to help personalize your gift. It's also an appropriate one since the ranunculus has become a very popular choice to use in wedding bouquets and centerpieces!
Formal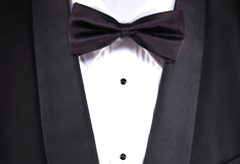 Full or half-day spa package, including couple's massage
Membership in a monthly wine club
Weekly gourmet or organic meal delivery service
Fun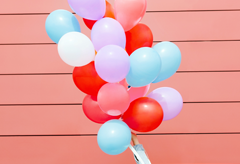 Maid service for a month/year
In-home sessions with a personal trainer or yoga teacher
Private lessons for a hobby such as golf, cooking or piano
Flower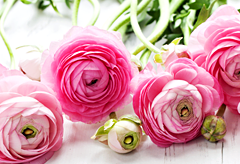 Ranunculus: charm, attractiveness, radiance
Vase filled with crepe paper ranunculus flowers made by following online tutorial
Ranunculus-printed silk scarf
10-inch decorative pot with 1 or 2 jumbo ranunculus bulbs
Let Us Share More Inspiration With You