38th Wedding Anniversary Gift Ideas
Traditional 38th Anniversary Gift Ideas: Exotic
Modern 38th Anniversary Gift Ideas: Beryl / Tourmaline
Woo hoo! Thirty-eight years deserves a wild celebration! A trip to Costa Rica? A Hawaiian luau? Okay, at least a round of margaritas. We all have our own definitions of exotic, but that's what makes the 38th wedding anniversary traditional gift fun to give and exciting to get. Exotic to you might mean interesting foods, faraway lands, or sexy lingerie, while exotic to someone else might simply mean adding mango to their smoothie. But the whole point of this 38th anniversary gift is to give or do something unfamiliar, out of the ordinary…and maybe spice things up a bit.
Speaking of unfamiliar, beryl and tourmaline are the contemporary gifts…but do you know what they actually are? How about emerald and aquamarine? Those are both well-known variations of beryl. Tourmaline, called the rainbow gemstone, is a gorgeous and unique mineral that makes a beautiful centerpiece. And both are great anniversary gifts as jewelry or art.
Even though you may have plenty of idea-starters already, we can't leave out the adorable flower for this anniversary, the bleeding heart. With cartoon-like hearts covering every stem, the bleeding heart is the most boldly symbolic plant of deep emotion, love, passion, and connection. If you want a 38th anniversary gift that literally looks like love, then this is the flower to give. If you want a couple who looks like love…well, you know where to find them!
Formal 38th Anniversary Gifts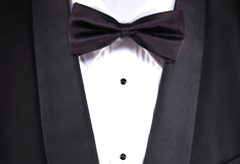 Gift basket of exotic fruits/nuts or cheese/wine
Exotic wood cutting board or serving bowl
Couples massage
Fun 38th Anniversary Gifts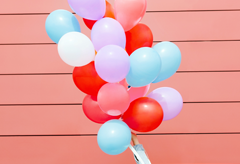 Tropical mugs and exotic coffees and teas
Bamboo patio chairs (bonus: tiki hut umbrella and torches)
Subscription to Travel + Leisure magazine
38th Anniversary Flower Gifts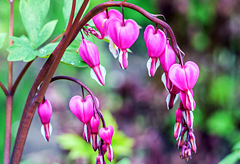 Bleeding Heart: emotion, love, passion
Plant a bleeding heart garden of pink, red, and white
Hanging basket for porch or patio
Dinner at The Bleeding Heart, a popular French restaurant in London, England
Let Us Share More Inspiration With You