Anniversary Gift Guide -
31st Anniversary
Traditional 31st Anniversary Gift Ideas: Food
Modern 31st Anniversary Gift Ideas: Timepieces
Every lasting couple has their own recipe for success — and 31 years together means two people found just the right mix to create something amazing! Whether celebrating this anniversary sweetly or spicing things up a bit, the traditional gift of food will serve up an extra-special way to congratulate the day.
Of course, the first thing to come to mind might be a nice dinner out, and that's always a treat. But there are plenty of other ways to get more creative with cuisine. Send a delivery of sweets, or local favorites, or great stuff to grill. Give some nifty new kitchen gadgets (avocado slicer/pitter/scooper combo – who knew?!). Or simply bake something from scratch.
If you want to choose the contemporary gift, then there's no time like the present for timepieces! Thirty-one years is an incredible amount of time to spend together, and a watch or clock is a wonderful way to celebrate every minute. Splurge a little and get the piece monogrammed or personalized so it'll mean even more. Or, if you're more of a flower giver, then it's a great time to pick poppies. This happy little flower (known for honoring veterans) is thought to symbolize beauty, magic, and eternal life. In other words, it's a bright little wish for a happy forever…and at least 31 more beautiful years!
Formal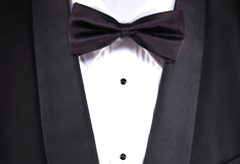 Assortment of flavored oils or salts
Free week (or more) of meal kit delivery service
Cooking class/lessons for two
Fun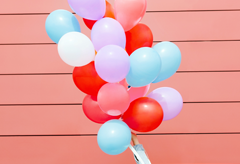 Chocoholic/Grilloholic/Bacon-ohlic (you get the idea) gift basket
"Bouquet" of restaurant gift cards
Breakfast in bed (always a classic!)
Flower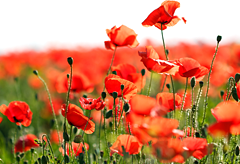 Poppy: beauty, magic, eternal life
Decorative poppy garden stakes
Poppyseed cake
Donate to American Legion Poppy Program