Anniversary Gift Guide -
49th Anniversary
Traditional 49th Anniversary Gift Ideas: Copper
Modern 49th Anniversary Gift Ideas: Luxuries
Start the partying early! The 49th anniversary may not be as showy or glamorous as the big 5-0 just one year away, but it's a huge deal, too. After all, it speaks to a couple who have incredible staying power. Two people who are willing to work together and compromise and do all the things that make a marriage successful. This is a partnership that clearly deserves to be celebrated and honored.
The traditional gift for this anniversary is copper. Interestingly, the chemical symbol for copper is Cu (perhaps for Cupid?). Ancient alchemists felt copper was connected to Venus — the planet of love, thought to help guide us in all matters of romance, relationship, and union. Copper was also considered to be a healing metal (and still is, by people who wear copper bracelets to help relieve inflammation and pain) and was associated with living a full, rewarding life. Seems appropriate for a couple who've thrived throughout 49 years of love and marriage!
Whether you're celebrating 49 years together with your own sweetie, or honoring another couple's milestone, there are plenty of great ways to incorporate copper into your gift!
Formal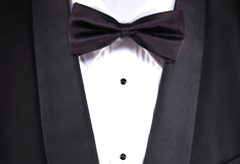 Hammered copper decorative bowl
Copper key bottle opener and a bottle of wine
Necklace with copper heart engraved with names or initials
Fun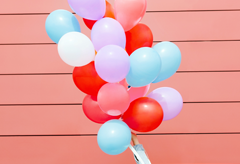 Copper wind chimes or spinner
Pair of copper Moscow mule mugs
Create a romantic atmosphere with string lights made from copper wire
Flower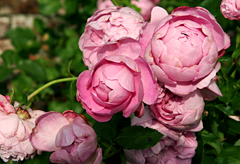 Cabbage rose: ambassador of love
Area rug featuring cabbage roses in the design
Guest towels embroidered with cabbage roses
Copper-plated cabbage roses for party centerpieces or gift
Let Us Share More Inspiration With You