Anniversary Gift Guide -
39th Anniversary
Traditional 39th Anniversary Gift Ideas: Cork
Modern 39th Anniversary Gift Ideas: Lace
Champagne, anyone? Pop the cork and celebrate 39 amazing years! Wow, thirty…nine…years. Let that sink in for a minute.
Think about all the changes, milestones, accomplishments, and memories. It's a good thing that this year's gift is cork, because that's a lot to toast to. And what makes cork even more appropriate for this anniversary is that it symbolizes versatility and adaptability in different situations…or, in this case, over four different decades. Although cork is most commonly associated with wine drinking, there's a rising trend in cork art and cork collecting that makes it a fun gift to give, or even to make.
The 39th anniversary flower is larkspur, an annual flower of pink, red, yellow, blue, or purple. Since it can grow up to four feet high, it's often chosen as the backdrop for flowerbeds. But it's not only a great addition to a garden, it also has several wonderful meanings: love, affection, strong attachment, lightness, pure heart, sweet disposition, and desire for laughter. So larkspur is basically the flower version of the popular phrase "Live, Laugh, Love." And every long-lasting couple knows these are wise words to live by.
Formal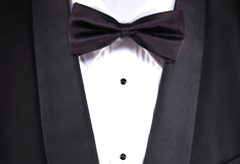 Champagne and caviar
Cork globe with pins to mark travels
Winery tour…or wine country trip!
Fun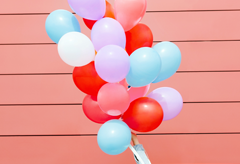 Monogrammed wine cork holder
Whimsical wine bottle stoppers (and wine!)
Humorous cork coasters or trivets
Flower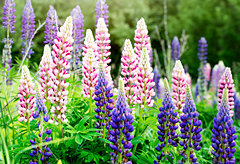 Larkspur: love, affection, laughter
Flowers in "Live, Laugh, Love" planter
Larkspur jewelry (easy to find since it's July's flower)
DIY cork garden markers and seed packets
Let Us Share More Inspiration With You