Anniversary Gift Guide -
55th Anniversary
Traditional 55th Anniversary Gift Ideas: Emerald
Modern 55th Anniversary Gift Ideas: Turquoise
Any couple whose marriage lasts 55 years is both lucky and rare! That's because it probably took work, and even many compromises, to get to this point. But you can be sure every day was filled with love, respect, and commitment—which is something to be celebrated!
As rare as this anniversary is, so is its traditional gift: the emerald. This gem, even with its inclusions or slight imperfections, is extremely beautiful. It's easy to see why it was chosen for this special milestone. As the sacred stone of the goddess Venus, it was thought to preserve love. Perfect, right?
And if you'd rather consider the modern gift idea, then turquoise is the right choice. This stunning stone appears in a stream of heavenly colors, from aqua blue to light azure green. Its beauty has been highly prized for centuries in various cultures, from Persian and Egyptian royalty to Native Americans.
When it comes to flowers, who can resist the lush beauty and natural grandeur of wisteria, which comes in magnificent hues of lavender blue, white, pink, and violet? Known to live up to 100 years and even more, its longevity is indeed symbolic of a long and happy marriage. How very, very appropriate for a 55th wedding anniversary!
Formal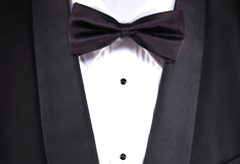 Emerald cut jewelry
Emerald green scarf or tie
Belleek shamrock pottery
Fun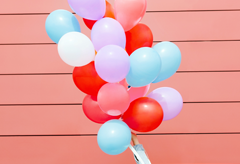 A cruise on the Emerald Princess
"Emerald Green" arborvitae plant
Cat with green eyes
Flower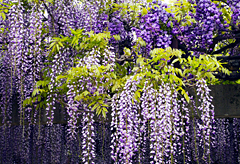 Wisteria: honor, tenderness, bliss
Small wisteria bonsai tree
Bedding with a wisteria motif
Trip to the famous Wisteria Pergola in New York City's Central Park
Let Us Share More Inspiration With You