Anniversary Gift Guide -
42nd Anniversary
Traditional 42nd Anniversary Gift Ideas: Sweet Treats
Modern 42nd Anniversary Gift Ideas: Real Estate
What could be sweeter than two people still being in love after 42 years? How about those two people sharing some sweet treats together?! Yep, this is the anniversary that gives permission to blow the diet, satisfy the sweet tooth, and spring for the dessert. Even if sugar is a great big no-no, there are still all kinds of options to celebrate, so let's get shopping!
Cookies, candies, baked goods, fruits — there isn't a delicious snack out there that can't be delivered to someone's door, so that's definitely a quick and easy favorite for this anniversary. But homemade goodies are so much sweeter, in every sense of the word — and much more economical, so that's something to consider. Dessert wine, sweet popcorn, or simply some sweet words attached to any gift are all tasteful possibilities for this happy day.
Of course, an extra-super-sweet present would be the contemporary gift of real estate, but that's not in everyone's budget. However, you could put a clever spin on it and opt for a birdhouse. Or, order an aerial home photo. This is easy to do online, and there are even sites that provide vintage photos for homeowners to see what their property looked like long before they moved in.
But let's face it, the sweetest gift of all is love! And spending 42 years with the one who melts your heart is the best treat of all.
Formal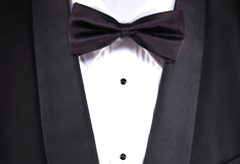 Gourmet strawberries and champagne
Sugar body scrub, sweet-scented soaps
Membership to a smoothie delivery service
Fun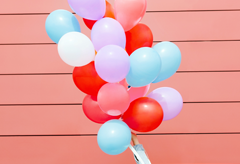 Ice cream sundae in a box (just add ice cream!)
Pitcher, glasses, ingredients for a sweet cocktail
Custom cookies – personalized cookie people!
Flower
Jack-in-the-Pulpit: intense feeling of love, shelter
Jack-in-the-pulpit in a birdhouse planter
Print of Georgia O'Keeffe's "Jack-in-the-Pulpit No. IV" oil painting
Chocolate flowers
Let Us Share More Inspiration With You