Anniversary Gift Guide -
33rd Anniversary
Traditional 33rd Anniversary Gift Ideas: Clothing
Modern 33rd Anniversary Gift Ideas: Amethyst
Thirty-three years of marriage is proof that two people truly can be made for each other! And celebrating this anniversary with the gift of clothing is definitely a fitting tribute to a perfectly matched pair. Since there is such a large variety of options here, the biggest suggestion is to go with something that suits their style, even if it's not what you'd choose for yourself. In fact, the most common advice for any good gift is to (1) make it personal and (2) show the recipient that you know and appreciate them. When applied to clothes, think about favorite colors, activities, hobbies, indulgences. Is there an item of clothing you could splurge for that they'd never buy for themselves? Or would they just get a kick out of a funny pair of socks?
If you'd rather go with giving a modern gift that's both beautiful and symbolic, then the amethyst is a beautiful choice. Believed to be a protection stone, a power stone, a wisdom stone, and a healing stone (depending on who you ask), the amethyst emanates ideal energy. Those who believe in the powers of crystals recommend this stone throughout the home to purify negative vibrations, clear unnecessary thoughts, and strengthen the immune system. Plus, it's a really pretty shade of purple!
Combine the classic gift of clothing with the trendy gift of amethyst and you've got this anniversary beautifully covered with warm wishes and positive thoughts.
Formal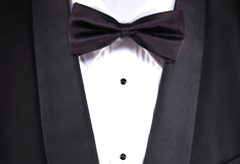 Monogrammed shirt, socks, scarf, slippers (anything!)
Cashmere scarf/leather gloves
Professional closet organization
Fun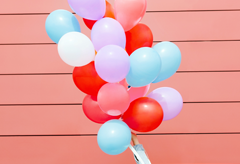 Matching his/her pajamas
Humorous t-shirt or socks
Clothesline with gift cards clipped to clothespins
Flower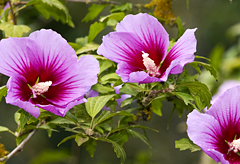 Rose of Sharon: consumed by love, perfection, beauty
Flowering shrub/tree
Edible addition to salads or quiche
Amethyst flower vase
Let Us Share More Inspiration With You