Anniversary Gift Guide -
51st Anniversary
Traditional 51st Anniversary Gift Ideas: Marble
Modern 51st Anniversary Gift Ideas: Stationery
That 50th anniversary was SOOO last year! Now it's on to the 51st — and there's a whole lot of celebrating to be done!
The suggested gift for this anniversary is marble. The word "marble" comes from the Ancient Greek words for "shining stone" and "to sparkle or gleam." In classical times, marble was a favorite working medium of Greek and Roman sculptors and architects, and it has come to symbolize refined taste and culture. In addition, white marble is associated with purity and immortality. Surely a love that has lasted 51 years could be considered timeless and one for the ages!
Marble is relatively soft when first quarried, giving it the ability to be more easily worked, refined, and polished. Just like a good marriage in its early years — lending itself to be shaped and fashioned as the couple learns the give and take of a loving partnership. And as marble ages, it becomes more durable. Once again, a perfect symbol for the flexibility, and yet ultimate resilience, of a true and lasting love.
Formal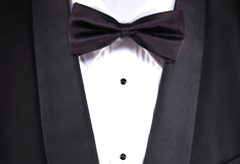 Marble statue for home or garden
Marble-top coffee or occasional table
Marble coasters or bookends
Fun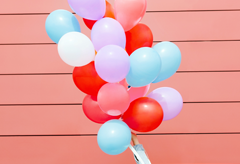 Marble cutting board and a selection of cheeses
Marble heart-shaped paperweight
Marble wine cooler with a bottle of wine
Flower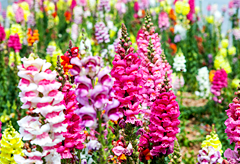 Snapdragon: grace, strength
Bouquet of snapdragons wrapped in marbleized paper
Stained glass art window of snapdragons
Marble bowl containing packets of snapdragon seeds
Let Us Share More Inspiration With You